Martin Lishman Midi-Spray Tractor Sprayer 600L Range SP/MDD/600/P/FE
The Martin Lishman range of tractor mounted sprayers are suitable for agriculture, horticulture, sports turf and amenity spraying.  Models are available with Standard or PRO specification and a choice of tank, boom and pump sizes.
The compact dimensions of the machine keep it within the width of most vehicles, allowing easy access to all areas and reduced damage through collision. Easy removal of the unit allows vehicles to be kept completely universal.
No spraying job too small.. or too big
Our tractor mounted sprayers come in 2 ranges, the Mini-Spray and the Midi-Spray. The Mini-Spray models are aimed at smaller vehicles and smaller spray jobs whereas the Midi-Spray range is aimed at larger, more intensive spraying tasks.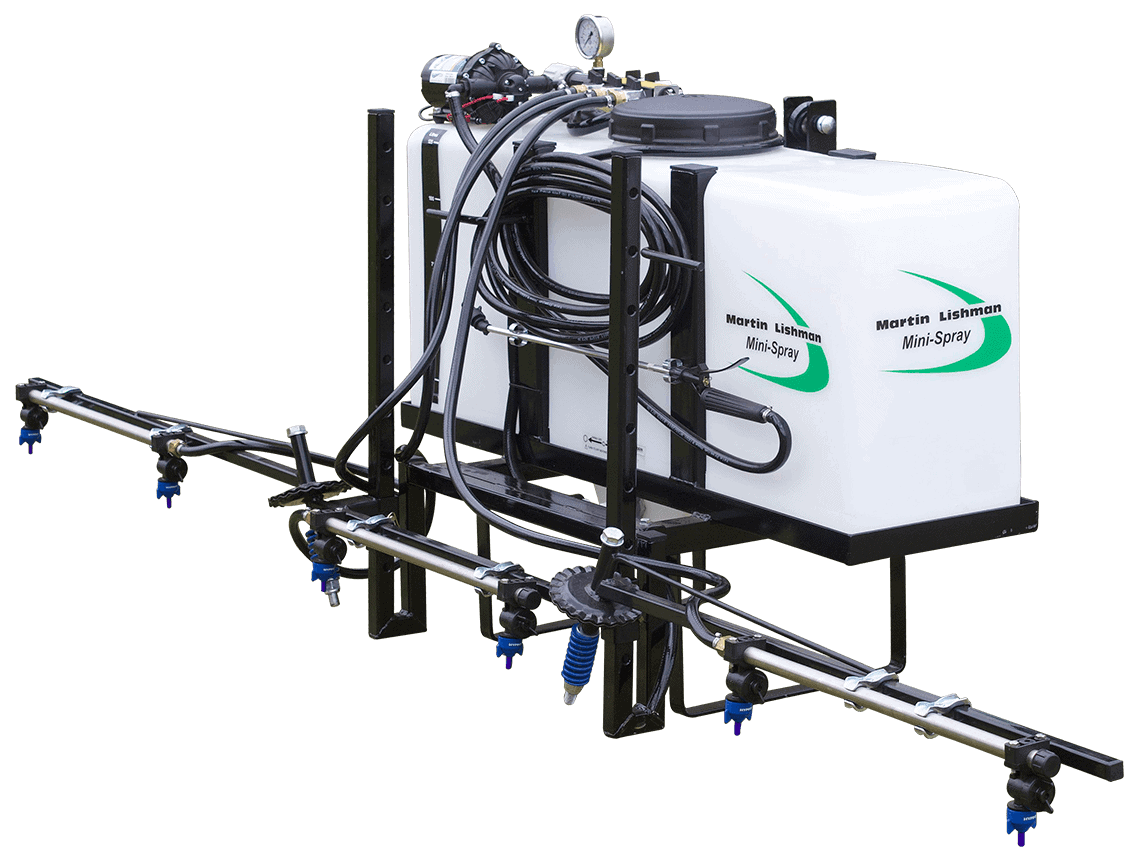 70 to 600 litre tank options
UV-stabilised 6mm thick polyurethane tank
Multiple pump and drive options
Multiple boom options
Boom break-backs and height adjustment
3-section valve block with pressure regulation
Stainless steel spray lines as standard
Air Bubble Jet reduced drift nozzles as standard
Multiple nozzle options
Control at your fingertips
Electric switch boxes fitted to the Mini-Spray models of tractor sprayer allow the pump and bout marker* to be operated from the seated position. All Mini-Spray tractor mount sprayers come complete with a manually operated valve block as standard.
Our range of Midi-Spray tractor sprayers come with an in-cab switch box for operation of pump and bout marker* and a manually operated valve block with boom section shut off, hand lance* operation and pressure regulations. These sprayers can be also fitted with full electric controls** to enable full control of your sprayer from the comfort of your cab. With bout marker* controls, boom section shut offs, agitate and pressure regulation you can sit back and get the job done.
Simple design makes performing maintenance on the Martin Lishman tractor mount sprayer range quick and easy, and minimises downtime. Martin Lishman stock an extensive supply of spares and can even repair and service sprayers at our NSTS certified workshop.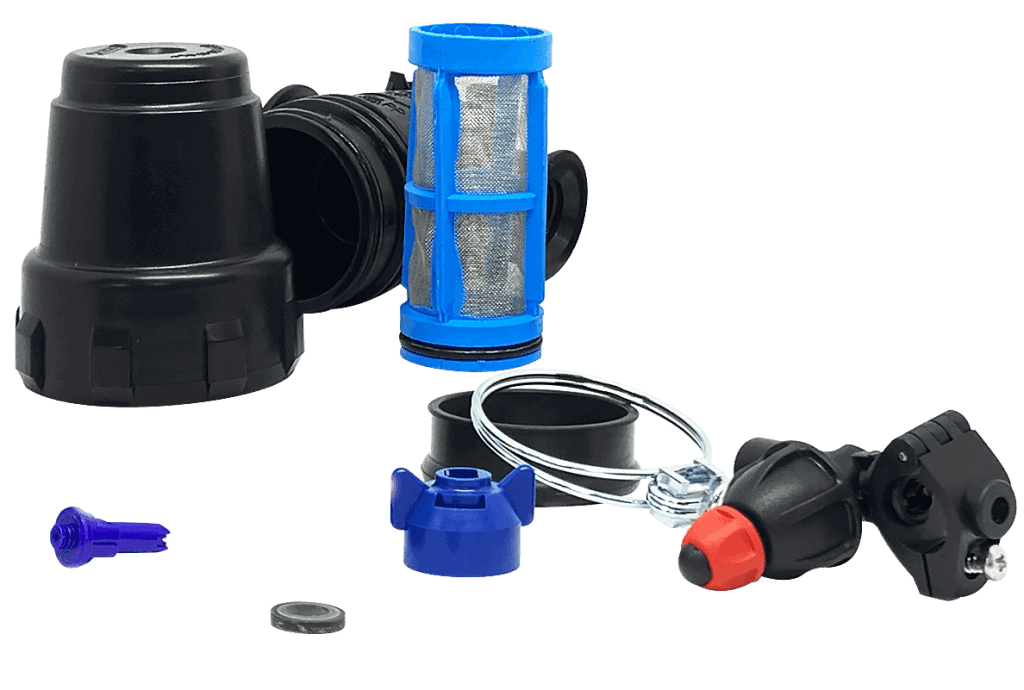 Midi-Spray Tractor Sprayer Range