Chapmans Machinery Hydraulic Dump Trailer DT100
"STRONG, RUGGED, READY FOR ACTION"
Designed for equestrian, agricultural, contractors and other customers as an all round heavy duty, reliable tipping trailer. The DT100 features an electric operated tipping function with an automatic latch/unlatching tailgate as standard alongside twin pivoting wheels for ultimate stability.
BUILT FOR WORK
The DT100 is an easy to use, reliable work horse built to high standards and tolerances. It's 1 ton payload capacity is perfect for moving soil, dung, stone plus much more with ease and paired with a twin pivoting axle including flotation tyres allows for easy towing off-road.
HASSLE FREE EMPTYING
A unique automatic latch/unlatch system is installed in the rear tailgate alongside a large 50° tipping angle for hassle free emptying. The DT100 is installed with an electric operated hydraulic system, complete with wired hand remote that attaches to the back of your ATV, UTV of 4×4 and on-board battery for the ultimate convivence.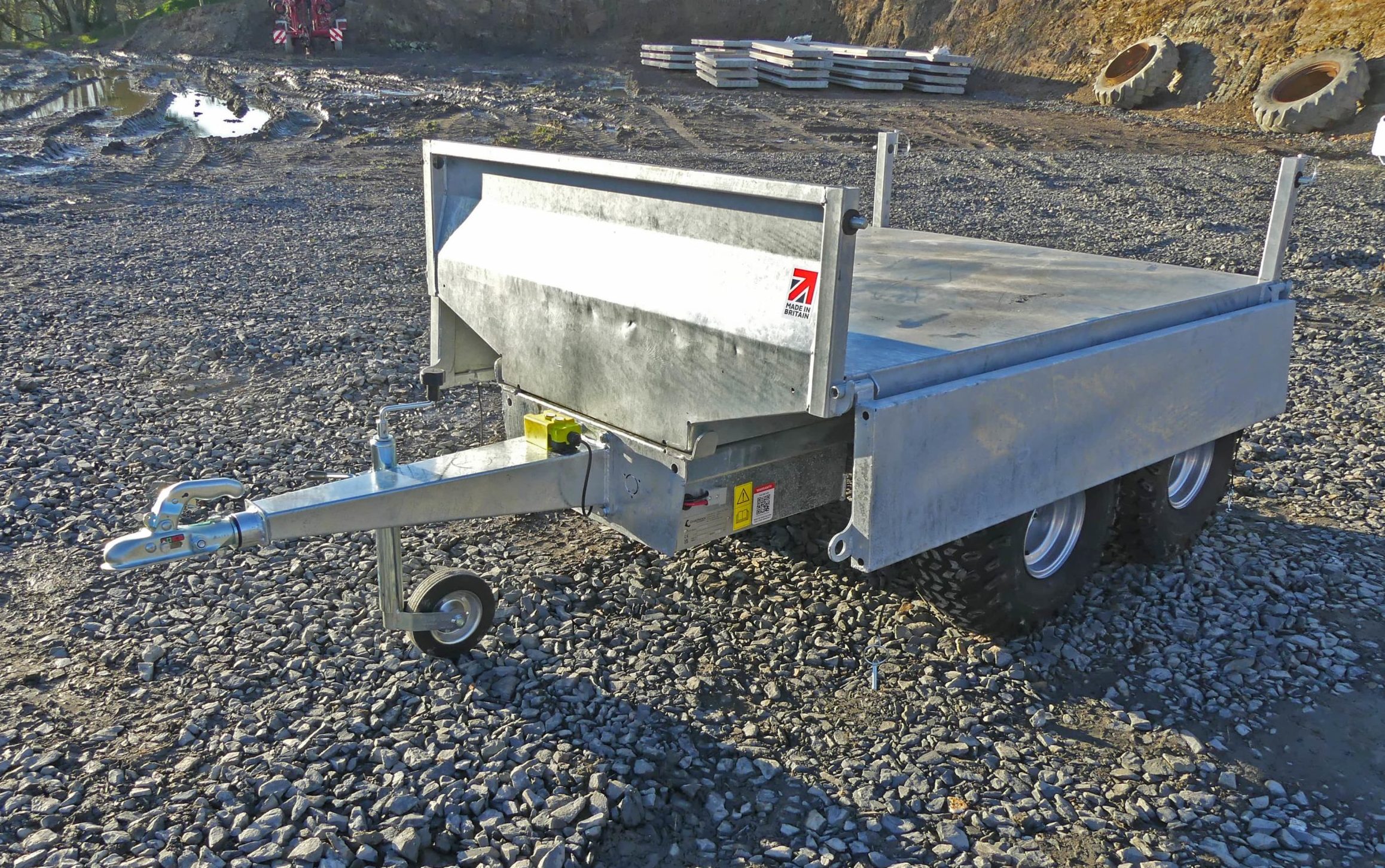 For more information on all of the ranges of machinery which AMIA exclusively distribute in the UK and Ireland please go to www.agrimarketia.com.  Please email the AMIA Headoffice at office@agrimarketia.com.
For further information, please contact our helpful team by clicking here.
You can also follow us on our Facebook page  Agri Market Insight & Access Ltd – Home | Facebook
Customers who viewed this item also viewed